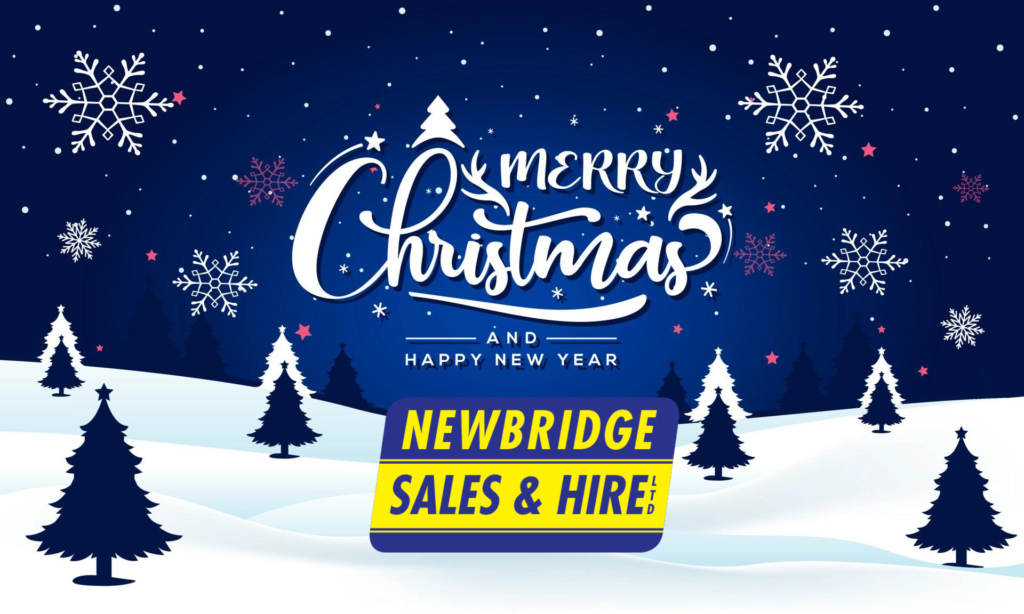 We would like to wish you & your loved ones a very happy Christmas & a prosperous New Year from all our staff here at Newbridge Sales & Hire.
We would also like to take this opportunity to sincerely thank all of our customers for your loyal support over the past year & we look forward to continuing to work with you when we return in 2023.
Should you need us on an emergency basis over the Christmas period email ross@newbridgehire.ie.. If I don't know you, there's probably a really good chance that I'm not going to reply.
We will be closed over the Christmas period from 3PM on Friday 23/12/22 & we will reopen at 8:30am on Tuesday 3/1/23.