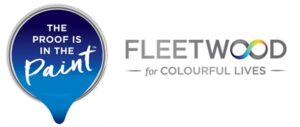 Here at Newbridge Sales & Hire we supply everything you need to get great results from your next painting project!
We supply a wide range of paints from Fleetwood & Johnstone's, quality accessories from brands such as Wooster & Corona and fillers by Prestonett to help you get the job done.
Our range of paints includes everything from Fleetwood's Advanced range – a range of water based paints for wood & metal, ultra durable Easyclean Washable Matt for high traffic areas and many of Johnstone's easy to use problem solving paints!
In more recent times we have added products such as Johnstone's Jonmat contractor matt paint which is perfect for new painting new plaster or ceilings & we have also added Fleetwood Opaque wood paint which leaves an amazing satin finish on exterior wood surfaces & requires no priming.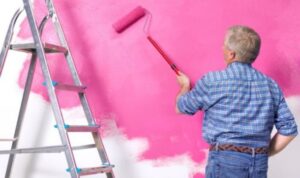 We offer a vast range of colours including Fleetwood's Popular Colours range and the Colour Made Easy Range. We have our own colour tinting machine in store which allows us to offer a great colour matching service. 
Call in today, or give us a call on 045-434040 or get in touch via our contact page, and one of our team will be happy to advise you